Construction
If you can dream it, we can built it
Do you have an element in mind to spruce up your outdoor space? Check out our list of a-la-carte installations. If you don't see what you're looking for, please phone or email us to ask!
Gazebos &
Pergolas
If you're looking to enjoy your outdoor space all year long, a gazebo could be the perfect solution. It offers shelter from the elements, so you can continue to entertain or relax anytime.
Water
Features
Humans are drawn to water; waterfalls, fountains, and streams offer a tranquility that's hard to describe. Add a touch of magic to your oasis!
Fences &
Gates
We offer a variety of unique and custom fences or gates to enclose your property. Keep pets in, critters out, and add privacy to your home and yard.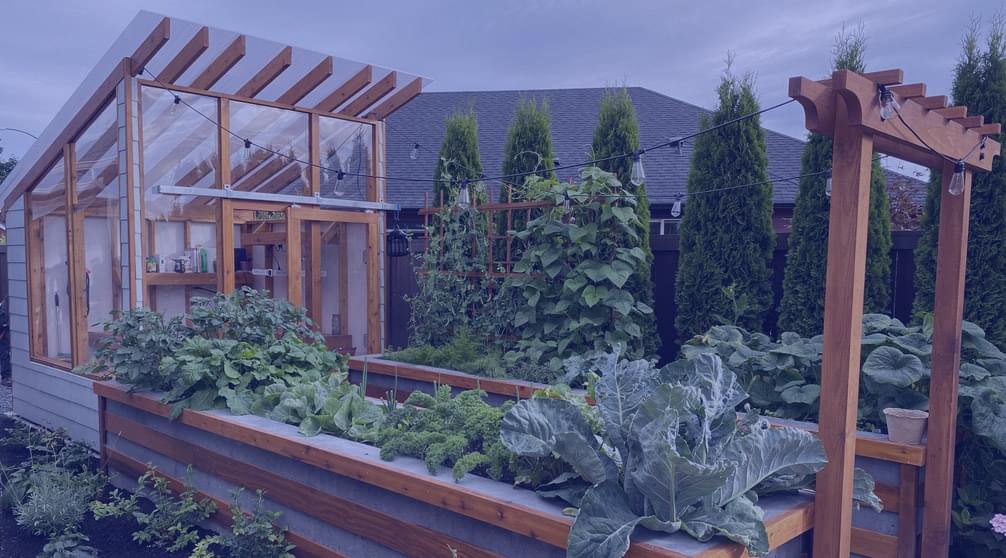 Lighting
Lighting can add a real warmth to an outdoor space at night. No matter the time of year, you'll be able to enjoy your oasis well after the sun goes down!
Firepits
We're lucky to have mild West Coast weather, and there's nothing like warming up by a fire in your back yard during a nippy evening or a warm summer night.
Drainage
Poor drainage can result in flooding, land erosion, and plant diseases. There are a variety of options to prevent this, including French Drains, slope adjustment and dry creek beds.
Flower Beds &
Planter Boxes
Add pops of colour to your yard with our custom-made flower beds or planter boxes. Our team can help you choose which flowers and shrubs will flourish in our climate.
Masonry &
Retaining Walls
Retaining walls are used for separating areas of your yard, and to help prevent erosion. They can be made from a variety of materials such as brick, boulders, or flagstone.